We help great businesses fuel growth and drive profitability through people alignment and development
Process Performance Workshop
WE'LL HELP YOU CREATE CLEAR AND OPTIMIZED PROCESSES YOUR TEAM WILL ABSOLUTELY LOVE!
Most businesses skip documenting their processes because they view it as a time consuming and challenging endeavor.
We've perfected a simple and fast way of documenting processes that engages everyone in the department, ensuring we capture the What, the How and the WHY for each task.
This is not a "Document your processes, check the box, then throw everything into a binder never to be seen again" approach!
Take a couple minutes and watch the testimonial video below from Dr. Angela Lauria, CEO of The Author Incubator.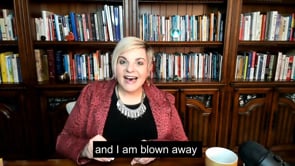 WHY GET YOUR PROCESSES DOCUMENTED?
If your processes aren't documented, how will your business ever successfully train employees and ensure consistency while scaling?
FULFILL YOUR ORGANIZATION'S PURPOSE
Clear and optimized processes enable your people to drive performance and fulfill your organization's purpose.
Let us show you the fastest and easiest way to begin getting your processes documented.
Our risk-free guarantee ensures a true partnership. Don't love what we do? Walk away and don't pay us.
"We've increased profits substantially..."
Lindsey Bombino, President
"Things are happening! It's not like we did the training and routine sucked us back in."
Stan Khanyukov, President
"A silver lining for me this year is connecting with the EPS team. We came to them with a project and the collaboration has been dynamic. Their commitment to quality and continuous improvement is clearly a part of their culture and how they look out for their clients. They have been easy to work with, responsive, committed to safety, and credible."
Nirel Inman, Co-Owner of Chicago Glue & Machine
"Ryan Weiss is a wonderful individual to work with. He has exceptional experience in problem solving, leadership, and business consulting."
"Ryan's use of the SEAM model was very effective in aligning our board and management team in a positive, focused direction."
Ken Rinkenberger, Chairman
Want to know how we kick businesses into high gear?
Purpose + People + Process => Performance