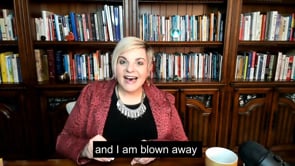 Who is The Author Incubator?
The Author Incuabtor helps coaches and consultants get their books written, published and promoted. The goal? Giving each client a unique marketing tool they can use to grow their business. Dr. Angela Lauria, CEO, leads a team of 15+ dedicated employees, coaching clients through a variety of specialized coaching programs to bring this vision to life.
As The Author Incubator began recovering from the COVID-19 pandemic, their team started to encounter some growing pains: Employees felt stressed, overworked and lacked clarity in their roles. The team was trying their best to serve clients, hire and train new staff.
EPS was brought in to engage the team in better understanding their process, documenting all of the tasks, and creating Quality, Value and Speed (QVS) metrics for each role, enabling each person to drive measurable month-over-month improvements while significantly improving onboarding and training time as they scale.
What Did The Employees Say?
We used an anonymous survey tool called Mentimeter to poll the team on how they felt at the beginning of the year (before working with EPS) and how they felt after working with EPS for just a few months. We ALWAYS ask questions like this anonymously to ensure we're really making a positive impact versus merely receiving lip service.
Looking at our "Before" results, you'll see that most people were in the "Terrible" category, whereas after a few months they leaned more towards "Awesome". Look at the massive improvement in clarity in their role and work-life balance!
Want to Grow and Scale Your Business?